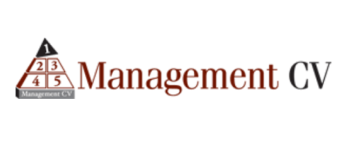 The surprise resignation by co-founder Jack Dorsey (45) likely signals the beginning of the end of an independent Twitter (TWTR).   We think Dorsey relinquishing the CEO title today and his Board seat, effective at the AGM, is good for investors and likely a "tell" that the Board has shifted direction and is planning to put the firm up for sale rather than pursue further organic growth initiatives.   For this mission, the selection of CTO Parag Agrawal (37) as the new CEO is smart.   Agrawal will keep the firm on its current product roadmap while the Directors sort through the many issues involved in a change-in-control.   Dorsey told employees today that Agrawal had been his choice as successor for some time in a "rigorous" process.   We note that former CEO Dorsey was one of the few senior managers at Twitter who has not been a material seller of personal stock over the last two years.  We think major stakeholders, Silver Lake Partners and Elliott Management will look for a liquidity event for their stakes in the coming year.
Management Update:  (snippet)   Parag Agrawal has been with TWTR for 10 years and been the Chief Technology Officer since October 2017.  He is an unknown to outside investors.   According to his LinkedIn page, he has only held short research internships prior to joining Twitter in 2011.  We have no doubts about his engineering expertise and ability but see no credentials suggesting he will be anything but a useful placeholder in the CEO role.
Pay & Incentives: (snippet)  New CEO Agrawal will be paid a salary of $1 million and have a target annual cash bonus of 150%.   He also received a large $25 million incentive stock grant comprised of a 50/50% mix of retention oriented, time-vesting, restricted stock that will vest in 16 equal quarterly tranches beginning in February of 2022, and performance-vesting PSUs that will be vest based on metrics to be determined in April 2022.
Fiduciary & Other:  (snippet)  Effective immediately, Bret Taylor (current COO of Salesforce.com and former CTO of Facebook) became the new Chairman of the 10 person Board, replacing Patrick Pichette (former CFO of Google) although Pichette will remain a Director and Chair the Audit Committee.
Contribute Your Research
Signals
to reach a global audience of hedge funds, mutual funds, wealth managers and ETF sponsors