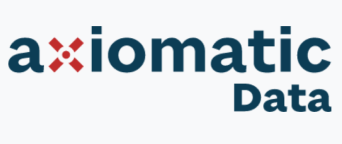 Axiomatic Data, the Form 5500 Information Company, announced today the release of new ESG metrics to its database covering over 700,000 US public and private companies. Using information extracted from Form 5500 filings, Axiomatic Data has developed three new attributes that measure the Social or "S" component of Environmental, Social, and Governance criteria.
"There are many sources of information that measure the Environmental and Governance aspects of ESG," said Steve Goldstein, a partner with Axiomatic Data. "Working with ESG-sensitive investment managers, we created three metrics that facilitate comparisons between companies based on how they treat their employees, which is a critical part of the "Social" component in ESG."
Salary Boost measures the level and growth of company contributions to a retirement benefit plan. Salary Deferral measures the level and growth of participant contributions to a retirement benefit plan. Pension Plan Participation Rate measures the level of participation among employees in a company-sponsored retirement plan. These metrics will vary widely between industry groups, but within industry groups they can identify the strongest and weakest "S" performers.
"There's been a flood of new ESG data sources, but few have focused on the Social component," said Rob Passarella, founder of Advisory Insights, an alternative data consulting firm. "Axiomatic's offering is unique and makes it easy to rank companies and include Social metrics in ESG models."
The Form 5500 series is a compliance, research, and disclosure tool for US employee benefit plans mandated by the US Department of Labor. Axiomatic aggregates, harmonizes, and normalizes millions of filings annually to create an accurate, robust database for investing, deal sourcing, due diligence, and now ESG use cases. To access Axiomatic Data's white paper on their ESG indicators, click here.
About Axiomatic Data
Axiomatic Data, the Form 5500 Information Company, provides a database and analytic tools for US public and private companies based on Form 5500 filings. The database has history back to 2013 and for the Russell 3000 is point-in-time and mapped to tickers. In addition to using Axiomatic Data as part of financial models for US public company investing, Axiomatic Data is used for ESG analysis, private equity deal sourcing and due diligence, and for comprehensive firmographic information for US companies.
Contribute Your Research
Signals
to reach a global audience of hedge funds, mutual funds, wealth managers and ETF sponsors