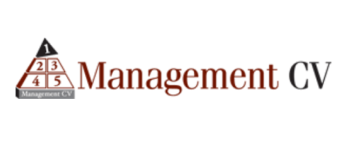 International Flavors & Fragrances: CEO Resignation & Serial Exec Churn
Chairman & CEO Andreas Fibig (59) has announced that he is leaving International Flavors & Fragrances once a replacement is found. CEO Fibig has succeeded in making IFF a bigger entity, mostly via acquisitions over the last six years, but we don't think that acquisitiveness has translated into increased intrinsic value for shareholders. Unsurprisingly, the CEO's announcement coincides with increased pressure and a stand-still agreement, from activist Scott Ferguson at Sachem Head after winning a seat on IFF's Board. Sachem has a 2.6% stake in IFF. New CFO Glenn Richter (59) started last month and will be in the hot seat for the year ahead as he is only the most recent of 4 CFOs at the firm in 5 years. We think Richter will likely bring a good finance centered rapport with Sachem but no real industry expertise for IFF and we worry management's execution may suffer from all the management changes in recent years.
Management Update: CEO Fibig has led 2 major acquisitions in the last several years that have failed to drive better returns. In 2018, IFF closed on the $7 billion Frutarom acquisition ($4.3 billion cash, $2 billion equity, repaying $695 million of debt at closing). The CEO and his large executive management team (11 EVP's) then followed that up with this year's $16 billion all-equity deal to purchase the Nutrition & Biosciences (N&B) business from DuPont (N&B also paid DuPont $7.4 billion upon closing).  Our concerns about his over-reliance on M&A when he was appointed in 2014 have borne out. IFF is how run in 4 major business segments: Nourish (54% of H1 '21 sales, 20% adjusted EBITDA margin), Health & Biosciences (19% of sales, 30% margins), Scent (20% of sales, 22% margin), and Pharma Solutions (7% of sales, 23% margins). The CEO's resignation is pending the choice of his successor by the Board. Serial management churn under CEO Fibig has been a red flag for investors. We note the presence of Director Ilene Gordon (67) on IFF Board. Gordon is the former Chairwoman & CEO of Ingredion for a decade ending in 2018 and could make a logical successor for Fibig with minimal disruption to the current operational plans. New CFO Glenn Richter (59) replaced Rustom Jilla (59) after only two years in the role and will do his first earnings call next week with investors. We like that the new CFO is no stranger to complicated turn-around situations but we don't see that he has actually completed a successful one. We are also cautious that the new CFO's only prior food Industry experience was back in the '90s in FP&A for Frito Lay (1990-96) after a two year stint as a consultant at McKinsey following business school. The recent DuPont N&B deal the CFO inherits has sharply elevated IFF's debt. It was $12 billion as of Q2 '21, or 4.3x EBITDA. The CFO is also on the hook for a promised $400 million in N&B cost synergies over the next 2 years. We think the CFO's new colleagues have shown little skill in their past M&A diligence and deal integration and serial turnover remains a problem. Management has missed its promised 5%-7% annual sales growth and 10% adjusted cash EPS growth from 2019 to 2021. We worry the new CFO may need to temper earlier guidance of 26% EBITDA margins, and $2 billion of free cash flow that his lame duck CEO has made previously.
Pay & Incentive Alignment: New CFO Glenn Richter CFO received a larger total pay package than his predecessor due to sizeable equity awards. CFO Richter is paid a $750k salary with a 90% target bonus (higher than most of the other senior officer's 80%) and an initial time vesting equity award worth $5 million. Richter will also receive a $938k prorated equity LTIP for this year and not less than $2.2 million in 2022. Former CFO Jilla will receive a total severance worth about $2.4 million. CEO Fibig's salary is $1.3 million with a 120% target cash bonus and he's averaged about $7.9 million in total pay over the last three years (about 126x the median employee's). Last year, the CEO's total pay was worth $7.7 million, $5 million of which was in equity awards. His eventual departure severance will be worth about $12.7 million. Management's long term incentives are determined primarily by Net Debt reduction (33%) and relative total return vs the S&P 500 (50%). We don't like that IFF's current "long term" equity LTIP is actually settled 50% in cash upon vesting and that the plan allows participants to choose between 3 types of equity grant.
Equity Ownership: Management churn has resulted in IFF's officers having low equity ownership in their company. CEO Fibig's 79k beneficial shares, valued at $11.7 million, is low given his $7.7 million total compensation last year. He has also been a net seller that brought him $2.2 million in net proceeds since the start of 2020. This includes $1.3 million from sales in April of this year. CFO Richter's initial $5 million RSU grant hasn't vested its first tranche yet so his ownership is negligible.
Fiduciary & Other: Chairman & CEO Fibig has presided over an aging Board. We assume Sachem's Scott Ferguson, will become a Director this month (but has not yet) bringing the Board to 14 Directors but there are many retirement candidates for a new Chairman to cull. We think Ferguson will be a constructive member of the Board. Currently, IFF has 13 Directors, with 7 coming from legacy IFF along with 6 legacy DuPont representatives. One of the new Directors is Edward Breen (65), DuPont's Chairman & CEO, who has become IFF's Lead Director replacing Dale Morrison (72, Director since 2011). Director Matthias Heinzel (54) was President of DuPont's Nutrition & Biosciences for 2 years until the acquisition was completed and might be an internal candidate to become the next CEO.
Contribute Your Research
Signals
to reach a global audience of hedge funds, mutual funds, wealth managers and ETF sponsors