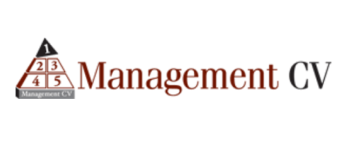 Interim CEO Ken Lane (53) will lead LYB for the coming months after former CEO Bob Patel left last month to become the CEO of W.R. Grace & Co., the most recent addition to the Standard Industries conglomerate.   We like that, similar to his predecessor, Interim CEO Lane has been LYB's EVP for Olefins & Polyolefins for the last 3 years.   The Interim CEO is coming in at a benign time in the cycle with rising oil prices, strong financial performance, and an increased dividend (4.5%) and new share repurchase authorization.  The Board has hired Peter E.V. Vanacker (55) to take over as the full-time CEO by or before June 2022 but a definitive start date has not yet been set.  Currently, Vanacker is the President & CEO of the Neste Corporation, a TTM €12 billion sales refiner/recycler of diesel fuels that does business with LYB.  The CEO-elect also has good prior industry experience with CABB Chemicals and others.
Pay & Incentives:   The CEO-elect is receiving an initial pay plan we value at over $16 million in his first year, but we like the private equity orientation of the management pay plan at LYB with executive salaries targeted at 20% or less of total pay and 45-60% of pay linked to performance vesting.  His predecessor's total pay for 2021 has not yet been formally disclosed but averaged about $16 million over the last three years (~170x the median employee's).   Management's annual cash bonuses are determined by 3 good target metrics of: EBITDA 60%, Fixed Operating Costs 20%, and Health & Safety objectives (20%).   The new CEO will also receive an initial time-vesting stock grant worth $2.3 million.   Those RSUs will vest in two tranches on his first two work anniversaries and, like his predecessor, he will be required to hold at least 6x his salary in beneficial share ownership by the end of 2026.  His annual long-term target for equity grants is $10 million and those will be comprised of a good mix of performance vesting PSUs (50%), stock options (25%), and time-vesting restricted share units RSUs (25%).
Equity Holdings:   Ukrainian born, centa-billionaire, Len Glavatnik's CBE (now a dual U.S. & U.K. citizen) holding company Access Industries, has been both a pre-and-post Chapter 11 stakeholder in LYB which was over-levered going into the filing and had private equity firm Apollo as its largest creditor at the time (2009-10).   Apollo eventually exited in 2015 at a huge profit but Access remains a major equity holder and Glavatnik's tenacity has paid off.   Access Industries stake of about 70.5 million shares represents a stake of about 21% and includes rights to nominate up to 3 Directors.   Access has been a consistent seller of its low-basis shares and options since January of 2020 with net proceeds of about $675 million.   Other than Access, former CEO Patel is the largest personal stockholder with a beneficial stake of about 1.2 million shares but that may represent a potential selling overhang as the former CEO's average cost basis on his vested shares is substantially in-the-money at about $90.
Fiduciary & Other:     LYB is a Dutch incorporated entity and, as such, subject to Dutch Corporate Governance rules.  Board Chairman Jacques Aigrain (67) is a former Partner of Warbug Pincus, global head of M&A at JP Morgan, and former CEO of Swiss Re.  He joined the Board in 2011, became Chairman in 2018, and presides over a 12 member supervisory board.  As Chairman, he receives a retainer of ~$675k annually, a little more than double the other Director's retainers, and owns about 20k shares.  He is also a Director of the LSE and WPP.
Contribute Your Research
Signals
to reach a global audience of hedge funds, mutual funds, wealth managers and ETF sponsors